July 11th, 2022
Take a look at this years SPIRIT WEEK Themed Days and get ready to have some summer fun with the Kennell Ortho team!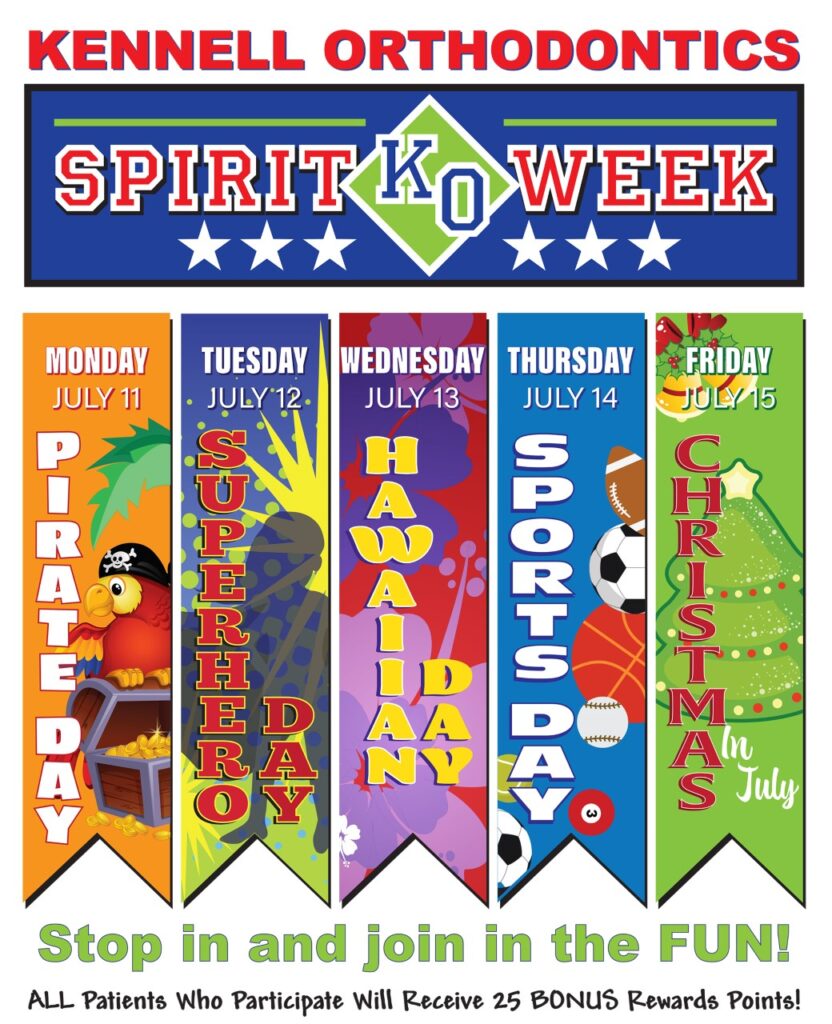 This is a week you won't want to miss! 
All patients who participate will receive 25 BONUS rewards points!!!
Did we mention ice cream?! We will also be handing out ice cream to our patients during this week. From Monday July 11th-Friday July 15th
Come in and don't miss the fun!!!
We would also like to mention we will be having a patient appreciation night!
(Movie ,Food, Prizes provided) All you have to do is visit our Facebook page and RVSP.
When: Friday August 26th
Where: Smitty's Cinema Tilton NH
Time: 5pm-8pm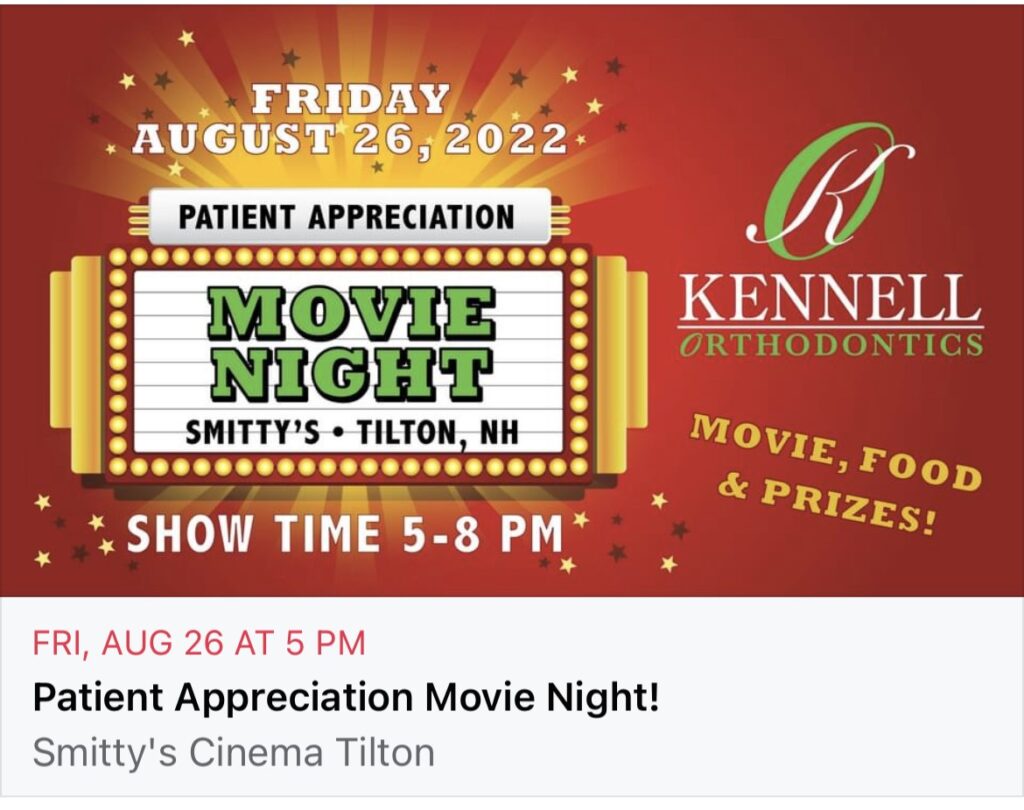 We look forward to seeing you there!