Hurry in for our Invisalign Promotion!
Has August got you thinking of school and homework yet? Well, to help out with some of the expenses that the school year can bring, we are offering a great deal to get your teeth sparkling for the new school year!
In honor of school starting up for the new year we are running an Invisalign promotion - SAVE $350 off the records fee!! Make an appointment for a FREE consultation to see if you are an Invisalign candidate!
Refer a friend for a chance to be entered into our referral contest!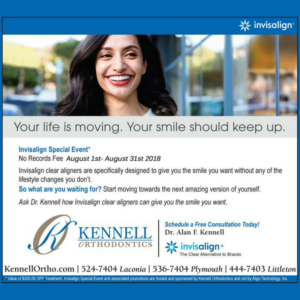 This great deal is only available from August 1st- August 31st, 2018! Don't miss your chance!!