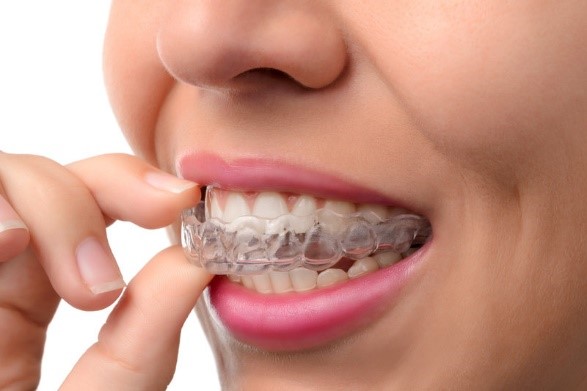 These days we're seeing more dental offices offering some form of orthodontic treatment, especially options such as Invisalign or other clear aligner brands. At first glance this may seem convenient – you already have a relationship and are at that office for visits. But if you look further, you'll realize you should trust your orthodontic treatment to a well-trained orthodontist.
Let's look at the differences between orthodontists and dentists for a better understanding. 
Dentists
Dentists first go to college to earn a bachelor's degree, then they go on to dental school. After completing their four-year doctoral program, they can go on to begin practicing general dentistry. 
Dentists provide regular check-ups, diagnose and treat cavities and gum disease, as well as other oral hygiene issues. They can extract teeth when necessary, and provide cosmetic or restorative treatments, such as veneers, crowns or bridges. Dentists also check for oral disease and provide education on maintaining your oral health.
Dentists who offer orthodontic treatment have had minimal orthodontic training, usually a weekend hotel course where they learn the basics of braces or Invisalign. 
Orthodontists
Orthodontists begin the same way as dentists – they obtain a bachelor's degree before going on to an accredited dental school for a four-year doctoral program. After graduating, he or she is a dentist and could choose to begin practicing.
However, some graduates opt for a dental specialty. Orthodontics is one of those specialties. In order to call oneself an orthodontist, one must be accepted into and complete an additional two-to-three-year orthodontic residency program. This is where the orthodontist studies the intricacies of dental malocclusions and gains the knowledge and skill necessary to treat orthodontic patients.
Every orthodontist is a dentist, however, not every dentist is an orthodontist. This is an extremely important distinction, especially as we are seeing more dentists offering treatment options such as Invisalign in their offices.
Orthodontists have unique training in the science of moving teeth safely that a general dentist just doesn't have. Moving teeth is what an orthodontist does each and every day. Most orthodontists see upwards of 60-80 patients per day while a typical general dentist may see 15-20 patients per day with only one or two being an orthodontic case.
Orthodontists are trained to guide teeth to their ideal positions, as well as ensuring a bite is strong and jaws are properly aligned, in order to create a stable, harmonious and beautiful smile. Orthodontists offer a variety of treatment plans and options, rather than just one, for an important reason – not every treatment is right for every patient.
Invisalign is the typical orthodontic treatment option that dentists receive training on. But these clear aligners aren't always the most ideal option for every patient. Some patients have malocclusions that are too severe to be properly treated with it while others may just not respond well to treatment.
If your provider is only trained on one type of treatment, what happens if that treatment doesn't work and needs to be changed? Will your provider recognize that a change needs to happen?
If your dentist [or your child's dentist] is recommending orthodontic treatment, insist on seeing an orthodontic specialist – why trust your smile to anyone else? 
Call today to set up your complimentary initial appointment with Dr.Kennell today!
(603) 524-7404