It's that time of year again and if you're just starting out in Ortho treatment or need a quick reminder, here are some ideas on what to pack in your lunchbox for school!
Soft foods are easier and more comfortable to eat and are less likely to be caught in braces.  However choices like gummies, fruit roll ups, taffy etc. will stick like glue!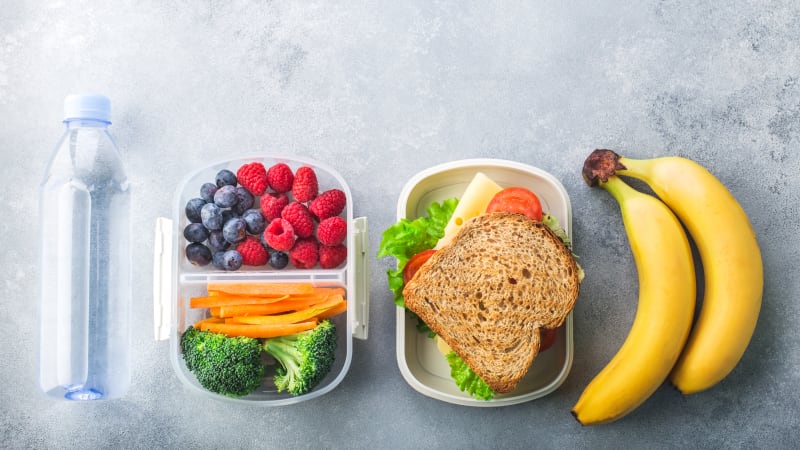 Some other brace friendly suggestions:
Banana slices, grape halves, and thinly cut (peeled) apples (dip them all in a bit of lemon juice to keep them from browning)
Canned peaches or pears, fruit cocktail and Mandarin orange slices
Applesauce or any of the mixed fruit "sauces" in individual servings
Thin carrot-curls made with a scraper, plus a small container of grated cheese or hummus, with torn-up fresh pita bread for scooping
Individual pudding and yogurt cups
Avocadoes sliced or mashed
The goal is to be soft enough to chew, healthy and filling to keep your mind and teeth strong. 
Monthly rewards: Don't forget to fill out & bring your monthly rewards to your next appointment! An easy 20 patient rewards points! Keep your eyes out for our September monthly rewards!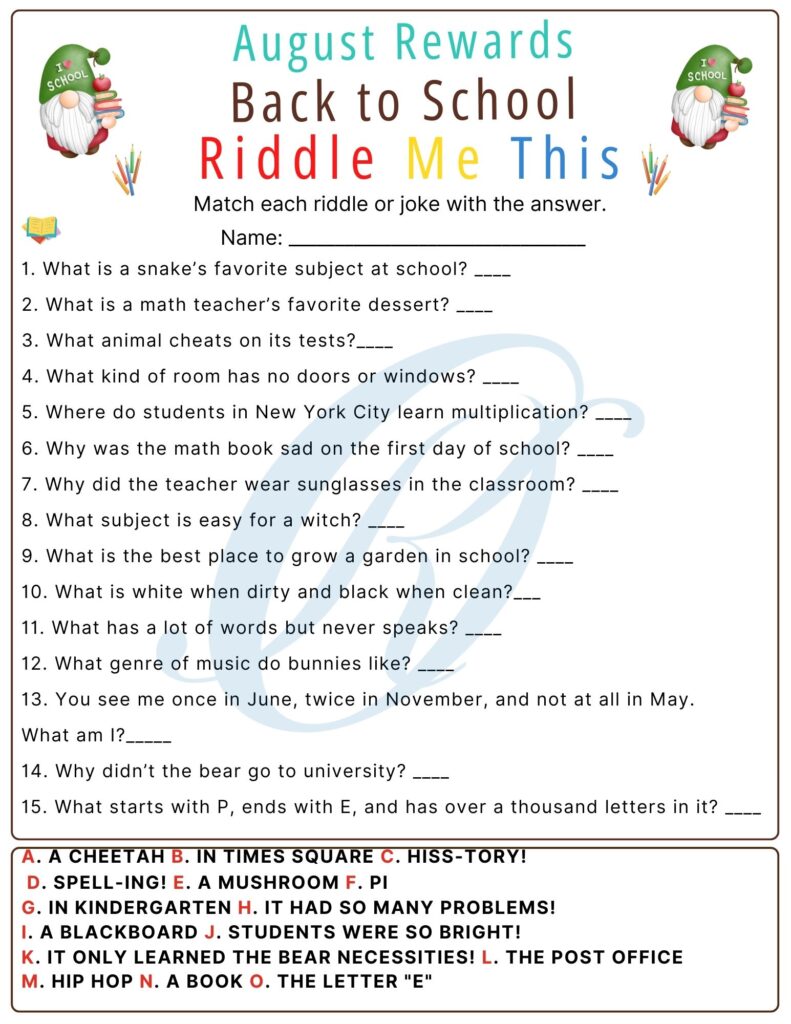 September back to school contest!!!!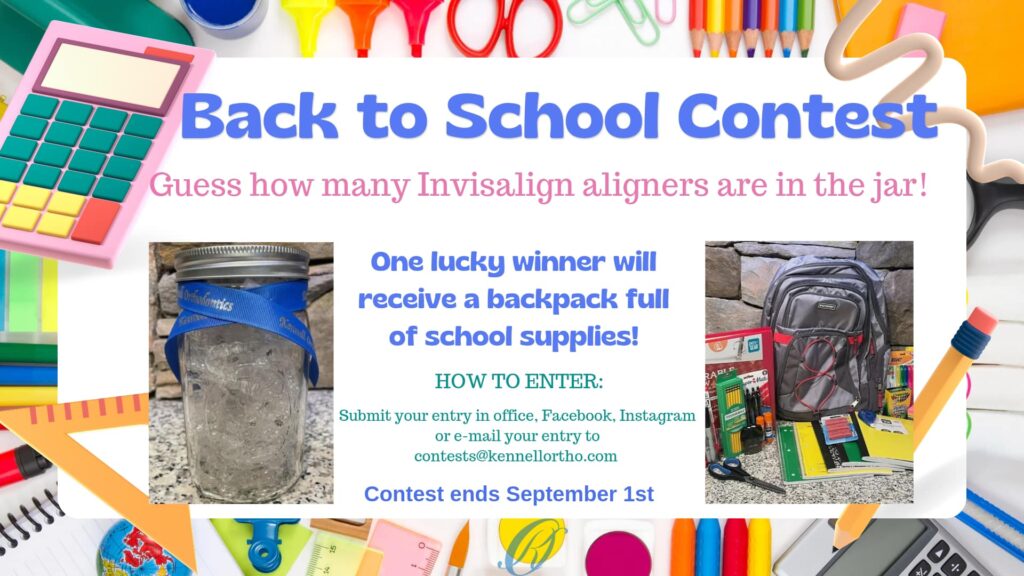 Have you entered our back to school contest?
Guess how many Invisalign aligners are in the jar! One lucky winner will receive a backpack full of school supplies!!!
-We hope you had a fantastic summer, and have an easy transition back to school!
-The KO team