Dr. Kennell and staff are pleased to announce the winner of the 2013 Refer-a-Friend contest – Cassie Smith!  Kennell Orthodontics realizes the greatest compliment received is when one of their patients refers a friend, family member or colleague to its practice.  In an effort to show appreciation to patients for these referrals, Dr. Kennell developed the 2013 Refer-a-Friend campaign.  This campaign, which focused on new patient treatment plans from qualified referrals, awarded refer-a-friend participants with a Visa Cash Card and an entry into the weekend getaway grand prize drawing.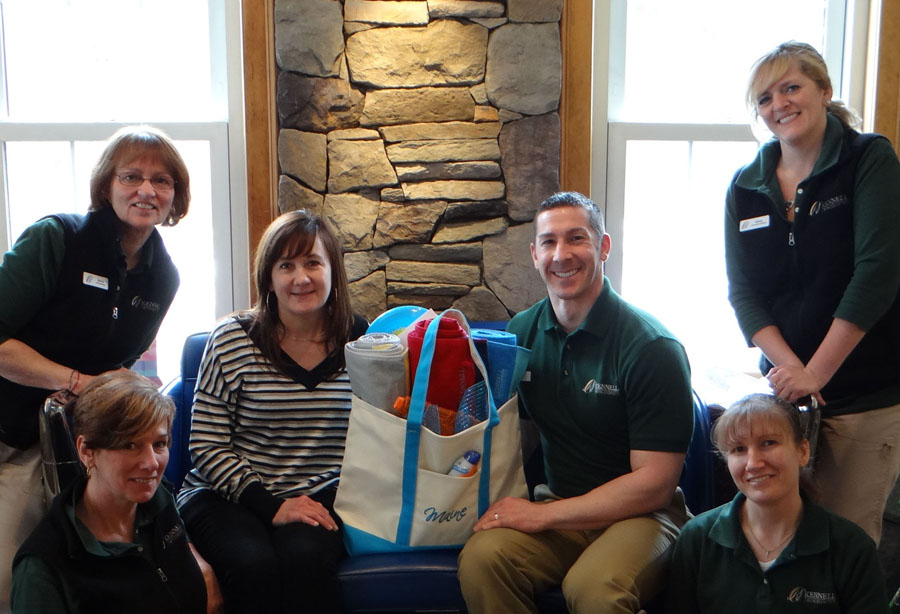 Cassie Smith, chosen as the grand prize winner, was recently awarded an exciting summer weekend getaway to the Anchorage Inn in York, Maine.  Dr. Kennell and his staff presented Mrs. Smith with a canvas tote full of goodies, including embroidered beach towels and summer-time essentials, along with her itinerary for this fun-filled, family getaway.
Dr. Kennell thanked Cassie for being a valued patient family and for recommending Kennell Orthodontics to her family and friends.  "We are more than honored to have you as one of our Lakes Region fans", Dr. Kennell stated as he wished Mrs. Smith a wonderful weekend at the beach.
You could be the next Refer-A-Friend 2014 patient referral program winner! Check out this link and find out how you could be the next winner and what the grand prize is!!!