October is National Orthodontic Health Month, and with Halloween this weekend we have compiled a list of specific treats that are okay with braces. As with anything else, always in moderation and make sure to brush and floss very well after!
Good Treats:
Reese's Peanut Butter Cups
Kit Kats
Plain M&M's
Oreo's & Soft Cookies
Hershey Bars & Hershey Kisses
Candy Bars without caramel or nuts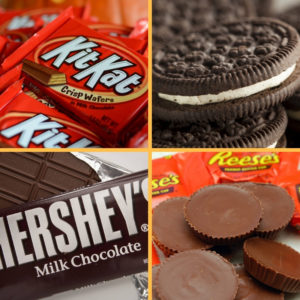 Those will keep your braces safe, but don't forget to keep these Trick-or-treating safety guidelines in mind while you are out there filling your candy bags:
Young children should always be accompanied by an adult
Carry a flashlight
Wear a light-colored or reflective costume
Choose face paint over masks for young ghosts and goblins
Have an adult inspect all treats before the children dig in
Have a Happy and Safe Halloween!