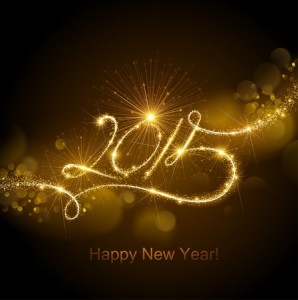 HAPPY NEW YEAR!
As we reflect on the year that was, we'd like to ask all our patients: what was memorable about 2014 for you, and what are you looking forward to in 2015? Do you have a New Year's resolution, or any exciting plans for the coming year?
We know that we are looking forward to serving our amazing patients with even more great care in 2015!
Have a safe and happy New Year from our family to yours!