As you may have read in our recent blogs, Dr. Kennell is the only orthodontist in New Hampshire that offers HARMONY. HARMONY offers a great new invisible solution for straightening your teeth!
The HARMONY System attaches to the interior side of your teeth, so no one knows you are wearing braces but you. For teens and adults of any age seeking invisible orthodontics, HARMONY offers a solution for even the most challenging cases.
Dr. Kennell and his team have been working with 2 Lakes Region patients, each outfitted with their own custom HARMONY Braces. Take a look at the photos below that show the before and after. We are so excited to offer this new application; we will showcase the progress with patient, Jodie S., as she progresses to the smile she has been after for years.
We last saw Jodie on 1-21-14 and she is in the home stretch!  Only one wire to go and she will be done with her HARMONY treatment! She has had a great experience with HARMONY and hasn't minded it at all!  Go Jodie!!!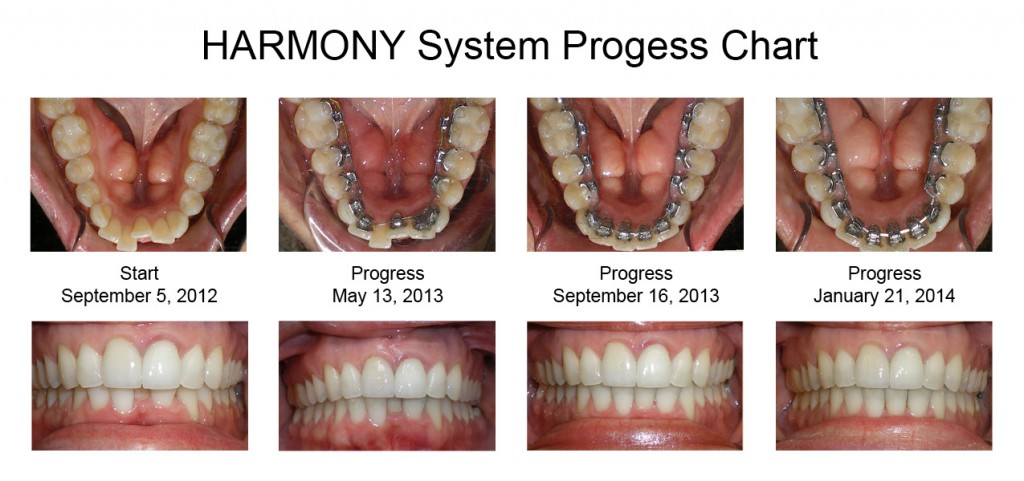 It's never too late to get the smile and confidence you deserve. Ask if HARMONY brackets are right for you! For more information, visit www.myharmonysmile.com or ask us about HARMONY's unique benefits.