Christopher F. is the grand prize winner of our Summer Facebook Cover Photo Collage Contest.  Looks like you have a great time living in the Lakes Region!  Thank you for showing us the great fun you have!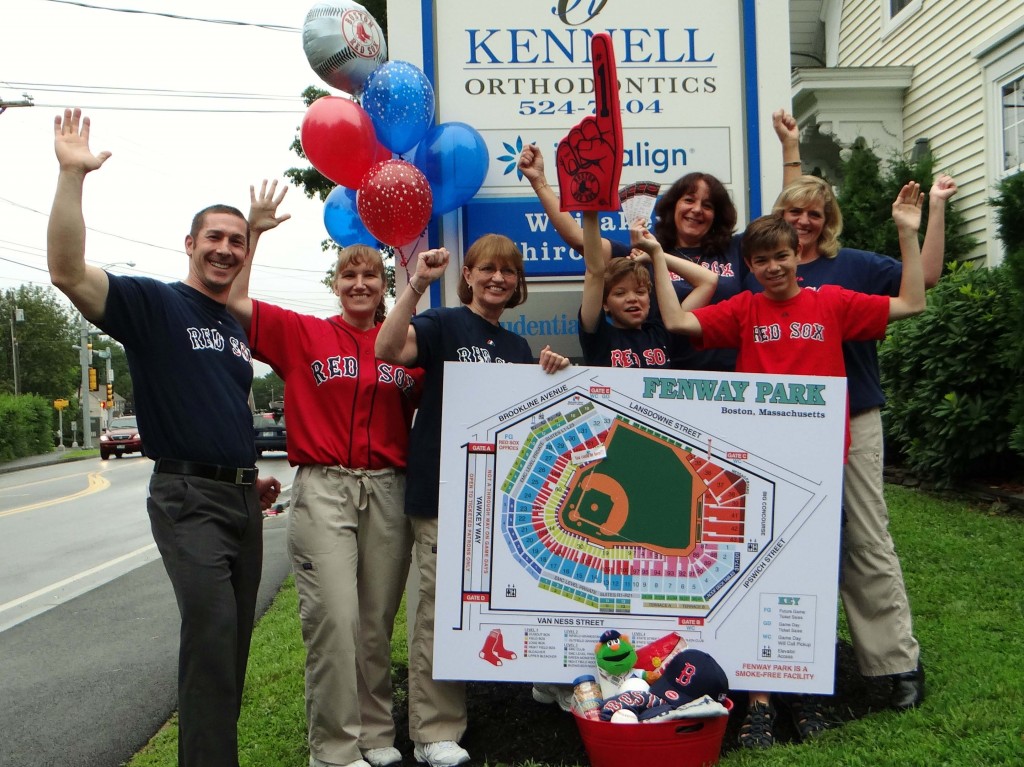 Christopher F. and his brother Ben, celebrate his win with the Kennell Ortho Team! Christopher is excited to take his family to the game next month, they are all huge Sox Fans!
The orthodontic years can be a tough time for some and our team at Kennell Orthodontics certainly understands that.  To keep our patients in a positive frame of mind and welcome them into our friendly office atmosphere we often organize patient contests.  Trying to think outside the box and give the young, tech-savvy, social media-frenzied friends an engaging contest to participate in, Kennell Orthodontics launched a Facebook Photo Collage Contest in May 2013. Check out Christopher's winning entry!

Dr. Alan Kennell and the Kennell Orthodontics team are excited to announce the winner, Christopher F., a local Laconia Middle School student.  Christopher won 4 Box Seat Tickets to the August 4, 2013 Red Sox vs. Diamondback game at Fenway Park, as well as an autographed baseball and a Red Sox gift basket.  The winner could not be a better choice as Christopher shared his commitment to being one of the biggest Sox fans in the Lakes Region!  Check out the Kennell Orthodontics Facebook page to see Christopher's winning photo collage – facebook.com/KennellOrtho.
Thank you to all our entrants!
Take a look at the great collages submitted below. Living with Braces in the Lakes Region looks like a great time!